---
"They were wonderful, extremely open and helpful."
Brandon



"Very helpful and knowledgeable!"
Greg Linker



"I would highly recommend Afton and Associates to anyonelooking for a trustworthy realtor...I would tell them that Afton is a greatperson to work with, she's very knowledgeable in real estate, very trustworthyand what could have been a very stressful process of selling my home, Afton andher associate Janelle made it a fast and smooth process. I am very happy andthankful I chose her to represent me in selling my home"
Elizabeth Pitts



"Afton and her team are amazing! I had to move out of state,all what I needed to do is to hand over of the keys to Afton. On my behalf, shecoordinated carper cleaning and excellent photos to be taken. The sale processgot complicated and extended, she was with me in every step and maintained a verygood communication. I also want to recognize the efforts and work of Afton'steam member Janelle! Thank you both! If you are looking for realtor to count onand trust, Afton is the one."
Mufid


"I had concerns about selling my house amid all what I washearing about the COVID-19. Bobby and his team made so easy, and safe to recordvirtual tour of my house, and schedule real tours to only the people who arereally interested in buying. The house was sold in June 2020 in relativelyshort period of time given the abnormal circumstance of COVID-19. I'm very pleasedwith how smooth this process was, and I will definitely recommend Bobby to myfriends. Thank you Bobby for your help, and more importantly your joyfulcharacter that makes the whole process feels stress free."
Khaled Abdulrahman

"The staff was very professional, and so personable. Anythingmy family needed they were there with assistance. I could always, easily get intouch with someone on staff and they always carried out what needed to be done.I would definitely do business with the Peterson Group again."
Quinton C Jackson Jr



"Great experience. Afton and her staff made thing go smoothly, even in the few rough moments you experience in every real estate transaction. I would use her again and highly recommend her. Afton and her staff are a very professional group and the contacts they work with are too. Thanks Afton and team!"
Gary Ziebarth


"I had a great time working with Afton. She made everything run smoothly even though we are in a crisis at the moment. She has gone the extra mile to help me out and i appreciate it a lot. I definitely recommend Afton!"
Her Xiong



"Bobby made selling my home easy, and I'd highly recommend him if you are looking for a realtor. He explained everything and walked me through each step of the process. I really appreciated that him and his team were easy to contact and quickly answered all of my questions."
Kristen Barnes


"Knowledgeable, friendly, prompt, definitely a stellar professional I was glad was in my corner throughout our transaction. In addition her team of vendors and employee were also top notch. We would absolutely recommend Afton to others, she was an absolute delight!"
Liz venema


"Great and always professional! They will take good care of you in the house buying process. You will get a nice surprise at the end"
Ellis Nguyen


"Very patient realtors with me being a buyer and seller had a lot of questions made sure they did thier part to meet my needs. Highly recommend if your buying or selling go with Bobby and Afton."
Manny Sarikakis

"Afton was extremely skilled and professional. She helped me sell my home for a higher price than I expected, and within a month of meeting her it was sold!"
Zillow Review
"Afton helped us sell and buy our home. We are so pleased with her services , would recommend Afton to anyone that is looking for a professional, super nice, very intelligent and knows exactly how to make sellers and buyers like ourselves at ease in stressful situations, she followed thru and stayed on top of everything, and was always available when we needed her. THANK YOU AFTON for all you did for us. We miss you! We will definitely use you again in the future if needed. :)"
Trulia Review



"Afton knows her market! We believe she helped set the best sales price, and she orchestrated the offers magnificently. Her foresight, planning and her fabulous resources ensured that the buyer with the best offer successfully closed on the deal. Her follow-through and punctuality were so appreciated. She listens and responds directly to questions. She is a fabulous person to have represent us! She is the real deal!"
Cheryl Kyle



"Afton Escalante made my house-buying experience very pleasant. From the very beginning she was totally on top of it. She was going on vacation when I came in from out of town to look at houses, but arranged for me to go with one of her very capable colleague Maria. She then took over and guided me through the complicated process of paperwork and deadlines. She made solid recommendations based on years of experience. I got the house I wanted in a short time-frame. I recommend Afton to anybody looking to buy or sell a house, she is awesome, professional and fun!"
Past Client Review



"I found my realtor to be knowledgeable,friendly, available and hard working. I would recommend her to anyone. She helped us to narrow our focus on what was ideal for our family and got us in a great neighborhood."
J. Stafford



"Afton and Janelle were very friendly and personable, every question we had they were there to answer within minutes. They made the event of buying and selling as smooth as possible."
Amanda I.



"Afton and team were professionals right from the start and all the way throughout the whole process. Very proactive. Kept us in the loop every step of the way. I have purchased numerous real estate properties- in the millions of dollars. Afton is as good as they get. Highly recommend her."
John L.



"My experience with Afton was 100% positive- including the fact that she employs a wonderful assistant (Janelle)and uses a great escrow agent (Michelle). I had two RE teams working for me - Afton to buy and another in Irvine to sell my house. They could not have been more different. I constantly needed to stay vigilant with Irvine while Afton was always on top of things - I never worried that when something needed to be done, it would get done! Afton/Janelle responded immediately to my concerns."
Patricia


5 Stars
"My experience was top level and the entire process was made easy because of my Realtor's professionalism and positive attitude towards getting everything I wanted in selling my property."
Robert Shorter



5 Stars
"Afton is an excellent Realtor and a true professional!! She represented me in both buying and selling an investment property and consistently worked to protect and represent my interests in both transactions. I am a returning client and if the opportunity ever arises again, will use her again."
Keith Larkin



"Afton is the most professional agent I have ever worked with. She treats her clients with respect and care. Afton kept me informed every step of the way, and was willing to answer all of my questions. Highly recommend working with her!"
Fabiola S.



"Afton and her team, especially Janelle, provided uswith professional service that went far above what we expected. She providedexcellent guidance while encouraging us to make our own decisions. We were fromout of town and she made sure details such as our estate sale were planned andexecuted. I highly recommend Afton to anyone who wants a friendly, professional,and personalized experience!"
Eileen


"Afton and Janelle are amazing! Provided the best
possible experience....extremely knowledgeable and professional...would
definitely recommend them to anyone in need of any real estate
transaction...they made the process smooth and stress free."
Jorge



5 Stars --- "Never
ending patience. Respectful. Understanding of the
stress buyers and sellers go thru. An Angel in disguise."
Lisa


"Did a great job getting our list price and dealing with a tough transaction!"
Robert



"Hands down, best experience ever. Afton and her team
provide out of this world service. Each piece of advice added value to the
process. Super responsive and proactive. One thing we loved is we never
had to reach out for an update. Afton would provide prompt updates all
the time and it was really nice/reassuring. This was the best
business/customer experience I have had in some time."
Jerry



"At the age of 64 I was able to purchase my first home
with the inheritance my loving parents left me. So this was an extra
special purchase and Afton was aware of it. I asked all kinds of questions
and when she didn't have an answer she was on top of it. There were
times I would get discouraged, worried and frustrated but Afton would
snap me out of it. Her expertise got me a home and if she didn't have
gray hairs she does now. I thank you and your team for all your support
God bless"
Judy


"I love Afton and cant wait to buy my next house with her!!"
Megan


"Afton made a complicated process seem so easy and simple for my wifeand I!"
Adan & Eliana


"Afton and Janelle played an instrumental role in supporting and educating us through the selling and buying process. From our first initial meeting with Afton, she instilled confidence in her knowledge and experience. We trusted her process, which produced the best results. We sold our home in 10 days and had an offer accepted on our dream home 5 days later. We know they had other clients they were servicing, but always made us feel like a priority. Hands down the best real estate experience!"
Jennel


"Afton was always very responsiveand willing to answer any and all questions I had during the long process offinding our home. I appreciated Afton's patience and attentiveness during theprocess, we had very few issues that came up along the way."
Andrew & Samantha



"Afton is a true professional. We have worked with her for years and she has just recently sold another house for my wife and I. This last transaction was a tricky one with many variables and a very high end home. With her help everything worked out well. A true expert in her field. Basketball has Michael Jordan, Football has Tom Brady, even golf has Tiger Woods. Real estate has Afton."
John & Amanda


"My experience was Afton and her associates was nothing shy of perfection. As a first time home buyer, had limited knowledge going into the purchase of a home. Afton was there for me the whole way through, making sure deadlines were met, papers were processed, appointments were made, and inspections completed to satisfaction. This process would not have been possible without her vast knowledge and expertise. Thank you Afton!"
Bryan


"A few moths ago my husband and I decided to sell our home of ten years and buy a new build. It had been quite sometime since our last move and we had forgotten how potentially stressful moving can be. We are so thankful Afton and her team supported us through this very important decision. Afton is very skilled and has extensive understanding of the housing market. Five minutes into our first meeting we knew she was more than just a realtor. She made impeccable decisions related to listing"
Arene



"Afton and her team were extremely easy to work with, enjoyed working with them and made sure I got the house that I wanted."
Iber



"Due to nearby construction, selling our property faced unusual challenges, however Afton and her team were very diligent and persistent which resulted in a successful close at a great price. I would definitely recommend using her services"
Robert
"She's the best"
Benjamin
"My home sold to the first people who saw it. The process was very smooth and Afton and her team made sure I was updated every step of the way. Also my home sale set a new high mark for my area."
Lonnie Dewitt


⭐⭐⭐⭐⭐
"You were there when we needed you and you explained everything clearly"
Mehdi H. Tazi
"Great experience. Afton and her staff made thing go smoothly, even in the few rough moments you experience in every real estate transaction. I would use her again and highly recommend her. Afton and her staff are a very professional group and the contacts they work with are too. Thanks Afton and team!"
Gary Ziebarth
"Very thorough professionals, I was kept updated on each step through the selling process. Thank you"
Jeff Linker
"As a first time buyer you're looking for a real estateprofessional that is organized, resourceful, and most of all knowledgeable.This team checks all those boxes and more!"
Mike
"Bobby was the best! He was patient, efficient, timely in hiscommunication and responses, and always professional. If he said he was goingto do something or get back to me, he always followed through. He was alsoextremely flexible with his schedule so I was able to tour homes duringdays/times that worked with my schedule. I am super pleased and will refer himto friends and family members in the market for a new home."
Deidra Powell
"Persistent in getting our account"
Past Client
"Second time doing business with them. Very pleased withtheir work and efforts in helping me buy, sell and maintain properties. Lookingforward to my next purchase with them. Thank you guys!"
Cameron Nutter



"The level of communication that was used to facilitate thepurchase of my home was truly amazing. There wasn't any point in my transactionwhere I felt like I didn't fully understand where we were in the whole process.I would recommend Bobby and Afton Peterson Real Estate Group to anyonepurchasing or selling a home. They were beyond knowledgeable and were extremelycommitted to client service. I am a first time home buyer and will definitelyuse them again in the future."
Greg Linker




SEE WHAT MY CLIENTS ARE SAYING ABOUT ME
---
Bobby & Afton Peterson
REALTOR ®
License Numbers: 01975523 | 01880424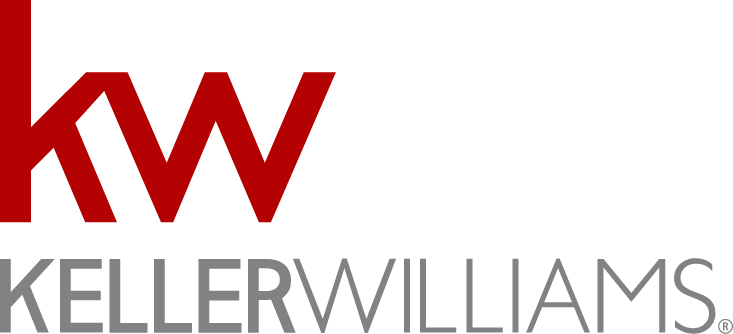 Broker: Keller Williams Realty
CalBRE Broker Number: 01485473